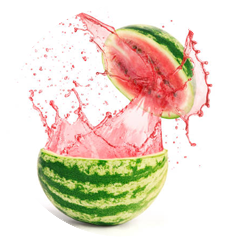 NATURAL FLAVOUR WATERMELON, NO ADDED PRESERVATIVES, COLOURS, ARTIFICIAL SWEETENERS
PURE 07 is the purest & most transparent Pre-Workout supplement in the market today.Every ingredient is selected on the basis of pure research, in the best possible form, added in the right quantity.
FOR EFFECTIVE PERFORMANCE.
Developed by our experts, the performance blend contains highly absorbent ingredients like Citrulline Malate, Beta Alanine, L-Taurine, N-Acetyl
For the ultimate performance formula,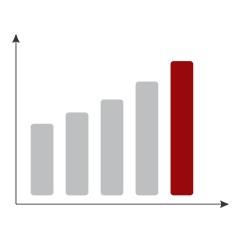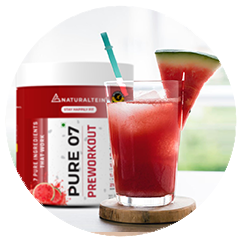 IT TASTES REALLY AMAZING!
You must give our natural watermelon flavour a try. We concentrated on developing the ideal balance between natural taste, maximum efficiency and high solubility.
HOW TO TAKE OUR PURE 07 PREWORKOUT?
Mix 1 Scoop (approx 10g) of powder in 250ml of water and drink instantly.
Make sure to drink plenty of fluids. We recommend drinking at least 2.5 – 3.5 litres of water a day when taking Pre workout on a regular basis.
No unnecessary additives
Excellent solubility
Maximum bio availability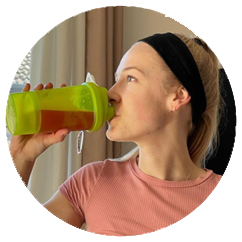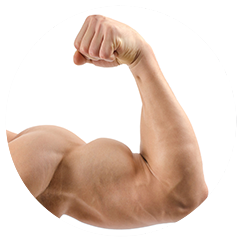 GET 100% NATURAL BOOST
Our Pre-workout is not only Safe and Healthy for consumption but also one of the best in terms of Nutrition Values. It has got good amount of  top quality ingredients to give you the adequate boost.