CREATINE FROM Creapure®. PREMIUM QUALITY.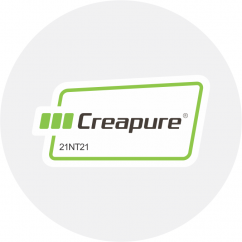 CREATINE FROM Creapure®. PREMIUM QUALITY.
A quality seal of Creapure®️ logo is a unique number code, that is linked with our label. The seal helps Creapure® to track product pirates online. The idea behind this whole elaborate process is, that Creapure® has to protect their true customers and the brand from infringement and fraud.
☑️The trademark license contract is an important legal base to proceed against cheaters (many companies cheat customers by mentioning Creapure® on the label instead they sell cheap creatine).
✌️✌️Therefore, whenever you buy NATURALTEIN creatine (Creapure®), you are always ensuring the creatine is 100% pure and authentic with the quality seal checked by Creapure® itself.
99.99% PURE. Creapure® for muscles and force.
99.99% PURE. Creapure® for muscles and force.
Many manufacturers use cheap creatine monohydrates. Poor quality, poor tolerance and unsatisfying solubility are the consequences. We stand for maximum quality and use solely the premium creatine powder from Creapure® that is proven to reach the highest degree of purity.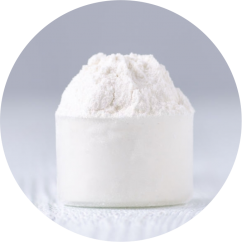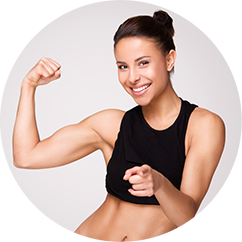 HOW DOES CREATINE WORK?
The intake of creatine leads to an increased content of creatine in the muscle cells. There, the body's own enzymes convert creatine into creatine phosphate. Creatine phosphate supports the supply of ATP, which acts as an energy source for muscle function. Due to the increased availability of creatine phosphate, high-intensity exercises can be performed better. Creatine thus increases physical performance during high-speed strength training in the context of short-term, intense physical activity.