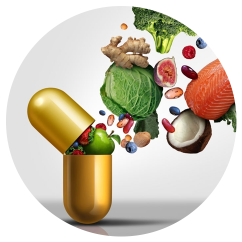 FAT OF THE RIGHT KIND
Omega-3 fatty acids are essential fats found mainly in oily fish, walnuts, and seeds. However, it may be that your diet does not feature enough of this nutrient. As the body cannot produce Omega-3 fatty acids by itself, it's essential to ensure an adequate daily intake. Omega 3 provides a comfortable way to do so.
LISTEN TO YOUR HEART
There are three types of Omega-3 fatty acids: α-linolenic acid (ALA) is found in plant oils, whereas eicosapentaenoic acid (EPA) and docosahexaenoic acid (DHA) are both commonly found in marine oils.
This supplement is rich in EPA and DHA, which together help keep the heart working like clockwork. A daily intake of these nutrients contributes to the normal functioning of the heart, so it will be ticking soundly.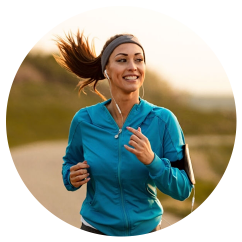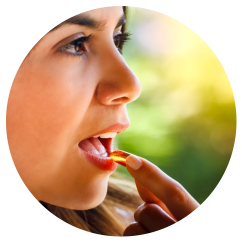 VITAMIN E-NRICHED
We have made this Omega-3 supplement even richer and more complete by combining it with vitamin E. Vitamin E contributes to the protection of cells from oxidative stress.