THE OMEGA 3 YOU NEED x 3 TIMES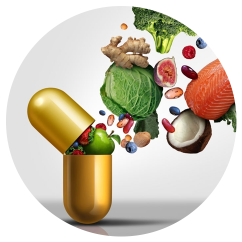 THE OMEGA 3 YOU NEED x 3 TIMES
Omega-3 fatty acids are essential fats found mainly in oily fish, walnuts, and seeds. However, it may be that your diet does not feature enough of this nutrient. As the body cannot produce Omega-3 fatty acids by itself, it's essential to ensure an adequate daily intake. Omega 3 provides a comfortable way to do so.
SUPPORT HEART, BRAIN AND JOINT FUNCTION
SUPPORT HEART, BRAIN AND JOINT FUNCTION
Our triple strength Omega 3 provides a purified combination of omega-3 fish oils with highly concentrated EPA (550 mg) and DHA (330 mg), which together help keep the heart functioning. A daily intake of these nutrients contributes to the normal functioning of the heart, maintains blood pressure and DHA contributes to the maintenance of normal brain function.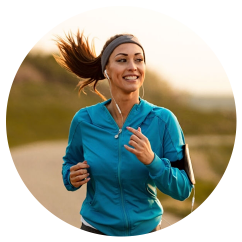 HOW AND WHY WE FORMULATED OMEGA 3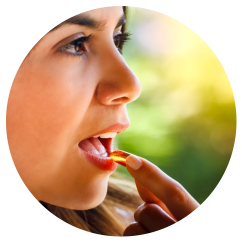 HOW AND WHY WE FORMULATED OMEGA 3
We have worked very hard as always to formulate a superior Omega 3 supplement with nutrients that may be lacking from your diet. Pure cold pressed fish oil that is free of toxins in an essential fatty acid source you can trust.The triple strength Omega 3 is a supplement specially developed to provide you with the essential fatty acids you need – 3 times the strength. We have Manufactured our Omega 3 under strict GMP procedures and tested for heavy metals.Omega 3 may be one of the best nutrients you can take to lower your cholesterol and heart attack risk.